Softlink IC Blog
Subscribe to our regular updates
Meet Softlink IC at the BIALL 2023 Conference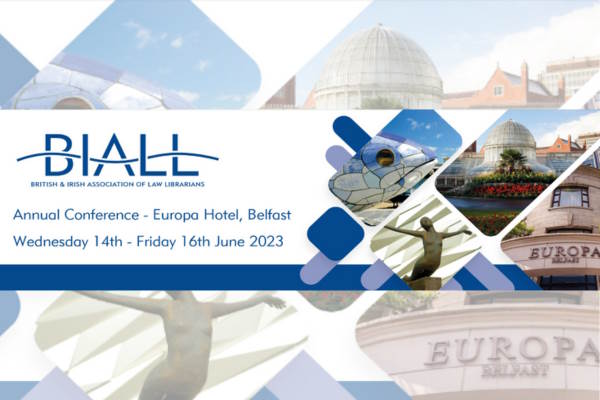 Softlink IC is proud to be attending the upcoming British & Irish Association of Law Librarians (BIALL) Conference in Belfast, Ireland between 14 and 16 June 2023. We're sure this conference will be packed with interesting and informative sessions and workshops, and we're looking forward to connecting with other professionals in the legal industry.
The theme of the conference is 'Gaining the Edge: Investing in our Skillset'. BIALL have identified a number of topics that the membership would like to explore, such as legal technology, presentation and communication skills, and increasing visibility.
About BIALL
BIALL is the leading professional body in the UK and Ireland for information and knowledge professionals working with legal information. It is a voluntary organisation, run by the members for the members, and is governed by a constitution, regulations and standing orders. Its purpose is to support and represent legal information and knowledge professionals and to demonstrate the contribution they make to the legal sector.
About Softlink IC
Softlink IC provides library, knowledge, and research management solutions for businesses around the world. Our products are tailored to suit the needs of our customers, delivering the latest technology in an easy-to-use, affordable and flexible solution for library, knowledge and research management teams.
Liberty is a modern, cloud-based library management system that has a clean, contemporary look and an intuitive structure for patrons and a powerful management interface for administrators that can be accessed on a range of devices.
Our other offering, illumin, is a request and response management interface that collects, records, quantifies, and précis's queries and answers. It creates a comprehensive, audited database of relevant information that can be easily shared. Our solutions are offered as SaaS, locally installed, or fully hosted.
If you're attending the BIALL Conference in 2023, don't forget to share your tips and experiences using #BIALL2023 on Twitter. We hope you're as excited as we are for this event and we can't wait to see you there!
If you're not attending the conference, and would like to speak to one of our team, do not hesitate to contact us. We would be happy to answer any questions you have or organize a demonstration.