Our Integration Partners
Softlink solutions integrate and align with many third party solutions. Here are just a few of the integration partners that we already work with. Do you have another solution that you would like us to integrate with?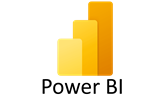 PowerBI – illumin offers integration with Power BI, a Microsoft tool that allows you to connect to data sources, visualize and analyze data and create interactive dashboards and reports quickly and easily. It's a powerful tool that can help you make data-driven decisions for your research team.

Bibliotheca CloudLibrary – Use cloudLibrary app for an engaging eBook and audiobook experience with single-click downloads and Cirrus reader.
Authentication & Single Sign On (SSO)
SAML2
With registration to our SSO module, you can use SAML2 and access the benefits of Single Sign-On. Users can access multiple systems within the library with a Single Sign-On, eliminating the need for users to remember multiple usernames and passwords.
It's a more convenient and secure method of access, as it reduces the risk of unauthorized access to library services and resources.
Kerberos
Kerberos is an authentication protocol designed to protect access to a system, providing improved security for users. Within an ILMS, an active Kerberos integration will only allow authorized users to access the system.
Kerberos also provides Single Sign On capabilities, so that users only need to log in once to gain access to all library services. Finally, Kerberos can encrypt data communication between users and the library system, ensuring that sensitive data remains secure.
OAuth
OAuth is an open standard for authorization that provides a similar single sign-on experience to that offered by SAML2. Once users are signed into your OAuth provider (e.g. Google, Facebook) they will be automatically logged in to your ILMS.

RSS feeds
An RSS is a web feed that allows users and applications to access updates to websites in a standardized, computer-readable format. This can help you stay up to date with your favorite newscasts, blogs, websites, and social media channels.
There are many popular formats of content which provide an RSS feed, much of it free, that our Liberty customers can add to their catalog including YouTube channels, news, podcasts, weather channels or blogs, and even more! In Liberty, you can catalog as many RSS feeds as you like!

OAI-PMH
Open Archives Initiative Protocol for Metadata Harvesting (OAI-PMH) is a metadata sharing standard. It allows for the easy sharing of item metadata in your library catalog with other systems and sourcing metadata held in other libraries catalogs. It makes use of well-known, portable, metadata formats including Dublin core and MARC21. To provide better access to information, the protocol is used by many organizations including OCLC, Arxiv, and NLA. OAI-PMH has service providers and data providers:

Service providers include – discovery layers, archives, university libraries, or one that is a wider authority with an interface that allows searching multiple catalogs at once.
Data providers are organizations that make their catalogue metadata available for service providers to "harvest".

Softlink IC's Liberty acts as a data provider, enabling the catalog of Liberty customers to be available to, and searchable through, third party service providers. With this protocol, our Liberty customers can limit the sharing of their catalogue to other specified Liberty users if that is their preference.

API
API stands for 'Application Programming Interface'. An API is a software intermediary that allows two applications to talk to each other. In other words, an API is the messenger that delivers your request to the provider that you're requesting it from and then delivers the response back to you.
APIs can be private (only meant for people inside an organization), partner (available to both a company and its business partner), public (available to everyone), composite (widely used in e-commerce), internal (protected by firewalls inside a company) and external (hosted on the internet with access via a passkey).
Examples of APIs used in library and knowledge centers include Library of Congress MARC Open Access, Open Census, connectors to many universities or colleges and EBSCO and OverDrive.