Softlink IC Blog
Subscribe to our regular updates
Our Most Popular Liberty Feature of 2022 – Homepage Subpages!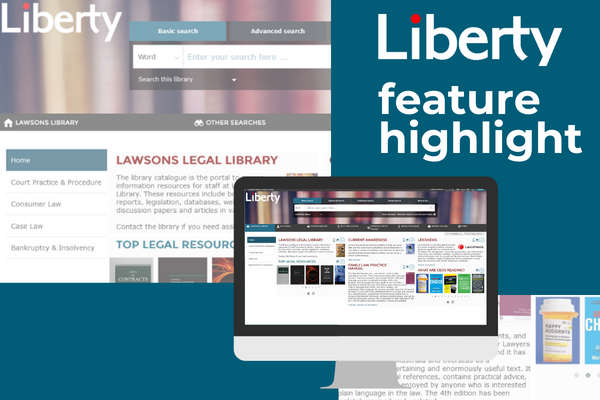 There's a lot to love in our latest Liberty v5 Build 8.053 release. As usual there's something for everyone, one feature we've noticed people are really in love with is our new option to add subpages to the homepage. We've seen how this feature has made using Liberty an even better experience than for our users, and their library users.
Homepage Subpages
The new feature allows you to build a menu of homepage sections, called subpages, to group content, giving your Liberty homepage a cleaner, more organized display.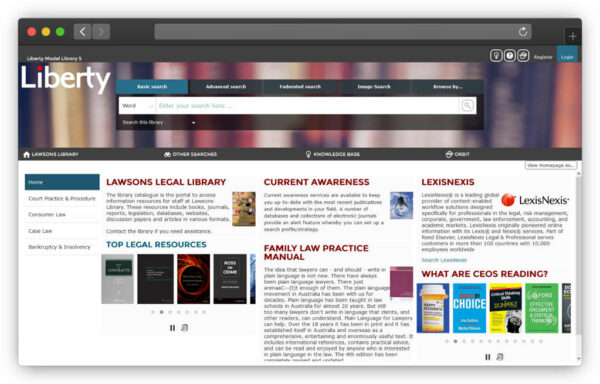 For those with the associated privileges, a new option will appear on the homepage, allowing you to create subpages. Once you've created them, you can add information boxes directly to those subpages. It's so easy to do! Once you're set up you can:
Add information boxes to subpages
Move existing information boxes to your new subpage
Create multiple levels of subpages
Create links directly to subpages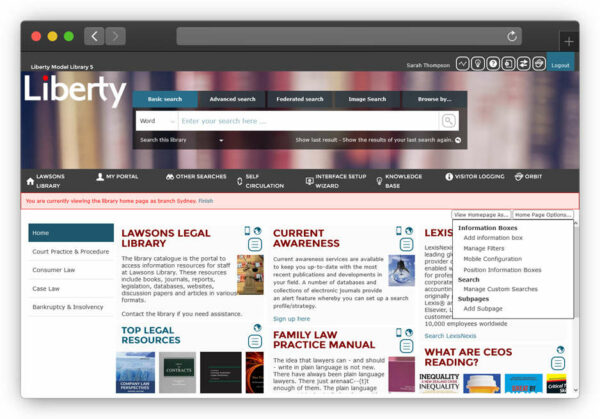 Give your library homepage a streamlined look and feel with this fantastic feature and create a hierarchical menu of subpages (or even sub-sub-pages!) grouping content by subject, topic, department or theme, giving your users easy access to important information.
What Are Some of the Subpages I Could Create?
The structure of your homepage will be as unique as your library or knowledge center. Some inspiration to help could include the following:
Separate homepages for specific legal practice areas
Dedicated pages to promote digital-only content
A stand-alone subpage for an 'about us' section
Subpages to access material by course code or ID
A consolidated section for catalog or database search tips
Subpages to share the history of your library, organization or other historical content
And more!
We know you'll enjoy discovering even more ways to use them in your library or knowledge center! Once you're up and running, we'd love to hear how about it. Contact us using this link to share in your success.
Comprehensive Release Notes
There are, of course, many more features and enhancements in the latest release. Full details of changes can be found in the comprehensive release notes available via Liberty's Help interface.
Is Your Liberty v5 Hosted With Softlink IC?
As our hosted customers know, the upgrade to our latest release happens automatically! If you have any questions about the release or would like to know more about our hosting service, just contact our friendly Support Team. You can contact them by email or phone. Better yet, if you log into the Softlink Customer portal, you can always use our live chat option.
For those who would like to know more about Liberty you can contact us here.