Softlink IC Blog
Subscribe to our regular updates
Save the Date for Softlink IC's Virtual Open Day 2023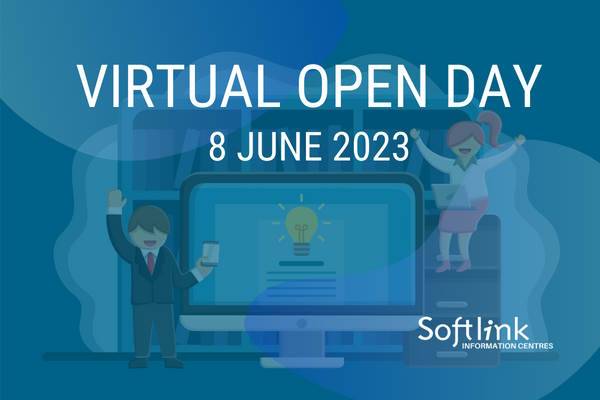 Softlink IC is thrilled to announce our upcoming Virtual Open Day on June 8th, 2023. After the success of our last open day – we're back for another year! No matter where you are in the world, you can join us for this free event featuring six 30-minute presentations across three different time zones.
Join us to discover how we deliver cutting-edge technology in library, knowledge, and research management solutions that are both easy to use and affordable. Our goal is to help you adapt, grow, and provide superior services to your users.
We'll cover a wide range of topics, from innovation and library operations to data management, future developments, and security. Whether you work in a knowledge or research center, library, academia, or just curious about the world of libraries, we welcome everyone to join us.
Why Attend?
Our virtual open day offers a unique opportunity for professionals in the knowledge management sector to learn from leading experts in the field. You'll gain valuable insights and ideas about how to streamline operations, enhance the user experience, and incorporate innovative technologies to better serve your users.
By attending, you'll also have the chance to network with other professionals in the industry and stay up-to-date with the latest trends and developments.
So, if you're looking to take your library's operations to the next level, mark your calendar and join us for our upcoming Virtual Open Day on June 8th. Back by popular demand for 2023!
Once you've registered, feel free to join any of the sessions on offer! You can even register across time zones if there's a session in another time zone that suits you better.
Stay tuned for more updates, and we can't wait to see you there!