Softlink IC Blog
Subscribe to our quarterly update
illumin Request and Knowledge Management Virtual Users Group, May 2018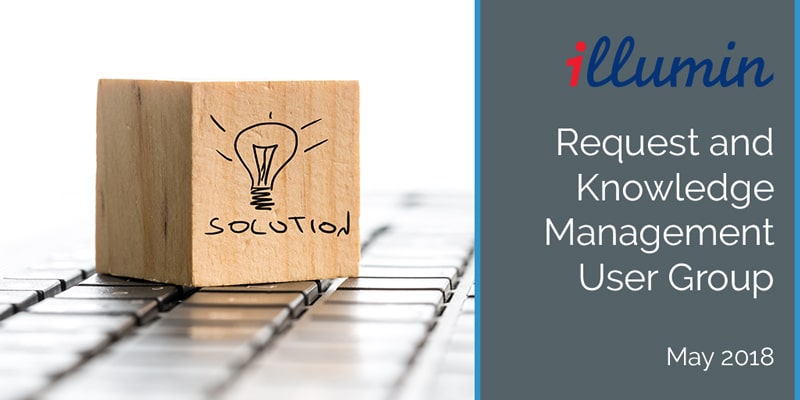 May saw the first illumin Knowledge Management Virtual User Group Meeting (VUGM) for 2018. Over 20 illumin users, including those working in legal and special libraries, from the USA, UK and Australia attended. As with all our VUGMs, Softlink's Maida Rubin delivered an agenda packed with useful content! Technical Services manager, Jeovanny Rivera, was online to help with user questions.
To start the meeting Maida reminded users that the VUGMS help users learn from and help each other to maximise the power of illumin! She encouraged the group to contribute their ideas, or demonstrate how they use illumin to enhance their own workflows.
Maida then demonstrated the significant number of enhancements included in the last 5 point releases. For users who have not seen the new features, Maida reminded the group that some features need to be turned on before they will display.
Maida also looked at the application of Custom Forms and demonstrated how to set them up. It is a feature that, while perhaps not familiar to a number of illumin users, has application for many.
An overview of enhancements planned for coming versions was provided with a final question and answer session rounding off the meeting.
For those who were unable to do attend the live session, a recording of the meeting is accessible via the Video section customer support portal (http://softlinkic.freshdesk.com/). Recordings of any previous VUGMs are also available and located in the same area of the support portal.
To contribute to future VUGMs in the future, please contact Maida at maida.rubin@softlinkint.com.
Thank you to all attendees. We look forward to demonstrating further illumin enhancements, and your input at VUGMs in the future.
Interested in finding out more about the illumin knowledge and request management system? Watch our illumin Highlights Video below, and use the Contact Us form to discuss your Research and Knowledge Management needs.