Softlink IC Blog
Subscribe to our regular updates
Get Ready For 2023! A Library Holiday Guide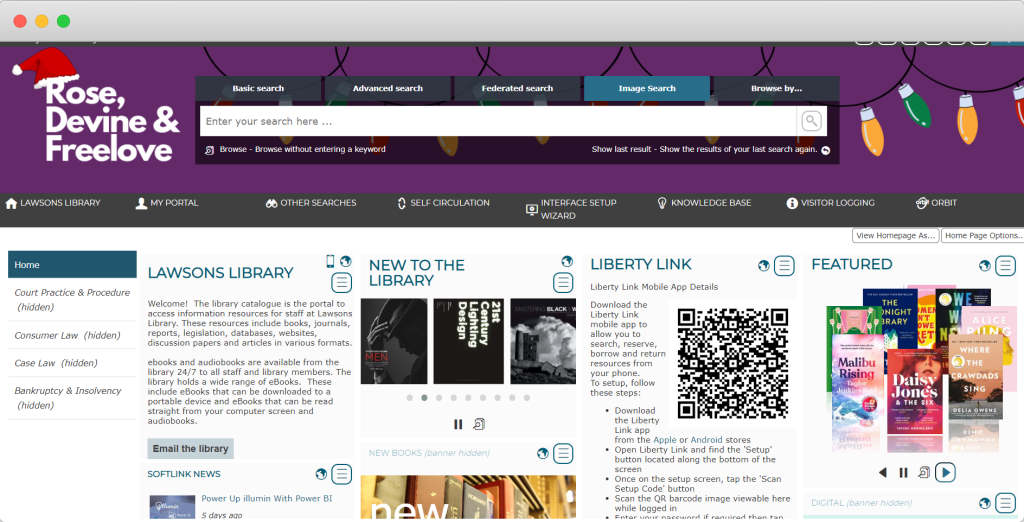 With the end of the year just around the corner (eek!), now is the perfect time to get started ensuring your library, knowledge or information center is prepared for the upcoming holiday season, and the new year that follows. From stocking up on festive reading materials, to preparing for extended hours and special events, there are plenty of tasks to keep you busy in the lead up to the holidays.
To help you get started, we've put together a checklist of all the essential items you'll need to check off to make sure your library is holiday-ready!
1. Update Your Homepage to Include a Holiday Message
Add or update an information box to let your borrowers know what days the library will be closed. Make this one stand out, use different colors (even add an image) to set the holiday mood!
2. Update Your Banner
Use our Interface Setup Wizard to update your library banner and even change the color scheme. Changing up the banner image can make a major difference to how your Liberty Home screen looks to your borrowers.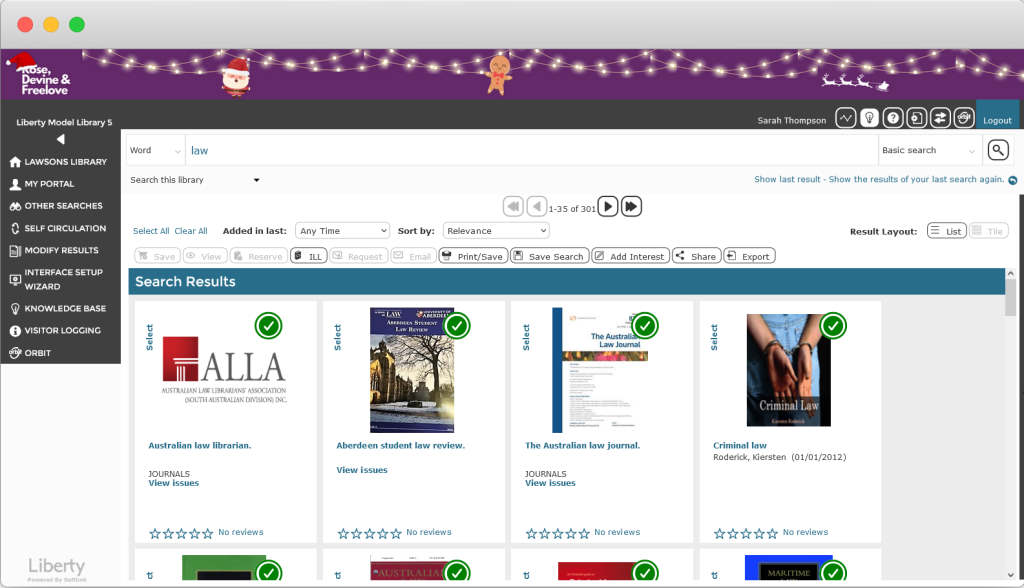 3. Remind Your Users They Can Still Access the Library Remotely
Your users can still access the catalog and their portal anywhere, anytime, when the library location itself is closed, even if only for a few days. Your borrowers can freely make requests, renew loans and search for information on their mobile devices with Liberty Link!
4. Update Your Holiday Opening Hours
You are well on your way now; these jobs are easy-peasy! Next up, closed dates for your library over the holiday season. Let's add them to Liberty! Closed Dates can be added by branch (System > Branches). You can enter single days, or a date range. Any loans you issue to borrowers won't fall due when the library is closed.
If you want to be extra organized for 2023, add in public holidays for next year too!
5. Send a Bulk Holiday Greeting Email to Your Borrowers
Liberty's Bulk Email function is a lovely way to send a holiday greeting to your borrowers. You can personalize your message by addressing each borrower by name.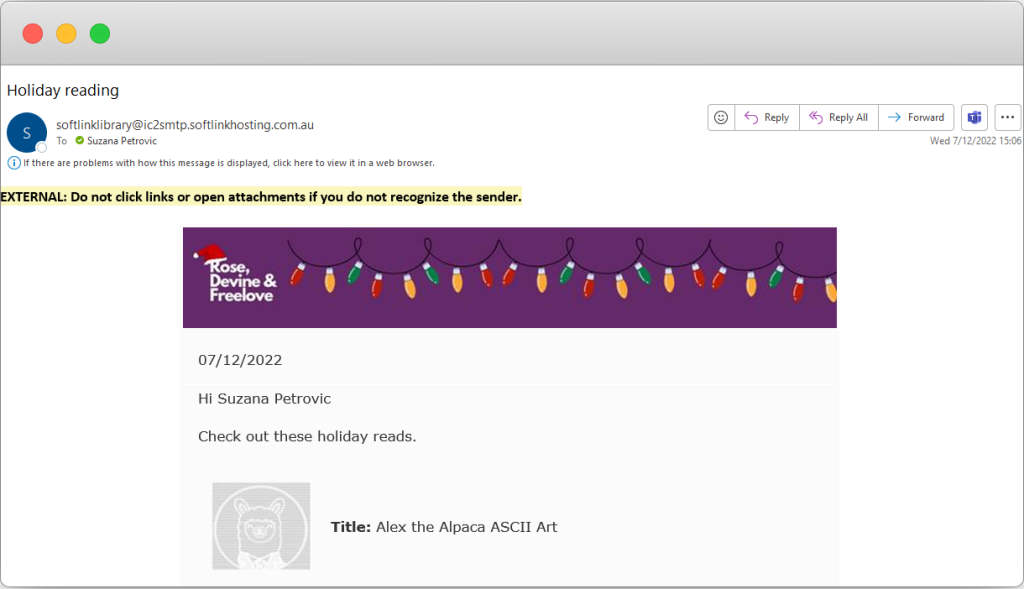 6. Email a Reminder List of Loans to Borrowers
And lastly, before you put up the 'closed' sign, you've got a good opportunity to send an email to your borrowers listing their current loans. Once you've created the notice, it'll be sent as a 'one-off' email to all borrowers with current loans and list the due date for the resources.
But Wait… There's More!
It's also a great time to get your library ready for the new year and make sure you're well positioned to hit the ground running. Let's look at some of the essential tasks you could be doing to ensure your library is ready to tackle the holiday season and beyond.
Pause Interest Alerts
Borrowers can easily pause their interest alerts over the holiday season. It's easy to do, borrowers or users can do this from My Portal > Details > Account Suspension. Click on the edit button and simply enter the date range to suspend. This suspension will exclude their accounts from serials distributions and serials interest emails during the suspension period.
Acquisitions Budget Rollover
Our Acquisitions module has a built-in, flexible, easy to use budget rollover feature, no matter whether you operate on a financial year or calendar year. If you operate with a calendar year budget, roll over your budget, this means you'll start off the new year with your new budget in place. The process automatically:
Adjusts the dates and generates a set of new budgets based on your previous year.
Rolls over any remaining amounts and outstanding orders if desired.
Circulation Management
At the end of the year, it's a great idea to have a look at your lending rules to make sure they are up to date and still relevant to your borrower usage. It's also a great time to review your borrower records and remove any expired memberships. While managing borrowers, you can choose to:
Bulk renew borrower membership for a set period of time.
Bulk delete expired borrower records.
These actions will help keep borrower records updated and it's also another way to secure access to your Liberty system.
Statistics and Usage
Liberty is rich with statistics on usage and other valuable data. There are many useful reports which can show you the most and least popular records, as well as other useful information such as unsuccessful or failed searches in the catalog. Reporting can also quickly and easily identify any collection management and information issues that need to be addressed in the new year, such as:
Purchasing additional copies of popular titles.
Extra titles for specific collections.
Resources to monitor for weeding.
Forward planning is a breeze when you use the statistical reporting features available in Liberty.
Completing end of year tasks can be a daunting task, but with the help of our Softlink IC Support team, you can start the new year ahead of the game. You can have peace of mind knowing that your statistical data needs, budget, and collection management requirements are all taken care of.
With our expertise, you can make sure all of your end of year tasks are completed so you can focus on the new year and the exciting opportunities that come with it. If you need help or more information on your end of year tasks, contact our team!