Softlink IC Blog
Subscribe to our regular updates
Employee Spotlight – Jacob Devine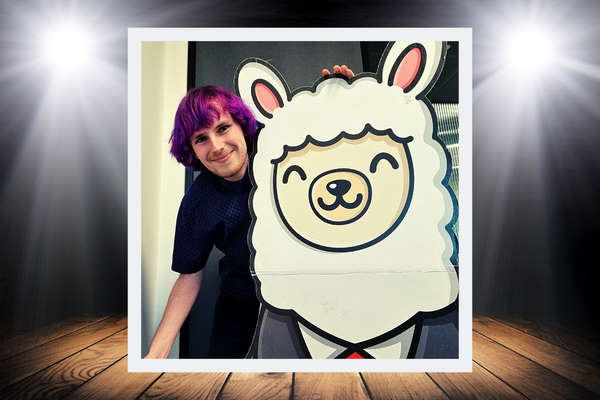 Meet Jacob, he's part of our amazing customer support team, and they're amazing! Our Support Team members are trained to understand our products inside and out. They are qualified IT experts who understand what personalized service really means. Our support team members are in our offices in Australia, the United Kingdom and United States offering 24-hour support on business days.
We get to know a little bit more about Jacob, who's based in our Australian offices in the latest of our Softlink Information Centers Employee Spotlight series.
What are the main responsibilities of your position?
As a support agent here at Softlink, my main responsibility is to answer tickets, calls and live chats from our Liberty & illumin users. But I also help with plenty of other tasks such as managing our server environment, testing new releases, and helping manage the chat for our live webinars. Recently I've even started running training sessions which has been a great learning experience for me!
When did you join SoftlinkIC and what do you like most about working here?
I'm one of the newest employees of Softlink as I only joined at the start of this year, I've been here for just over 6 months so far. I was lucky enough to be given a flexible schedule, allowing for me to finish my University degree and then transition into fulltime work. My favourite part about working at Softlink has to be the work environment. The environment is very stress-free, and I have some of the best co-workers!
What is your favourite type of food? (If there's a list, even better!)
I absolutely love cooking and baking, with some of my favourite dishes being Spaghetti Bolognese and Sweet and Sour Pork. Most of my favourite dishes come from Italian or Asian backgrounds with pasta being a staple in most of my favourites.
Aside from cooking, I love baking sweet desserts such as caramel slice, red velvet cake and doughnuts!
Which 4 people, alive or dead, would you love to share your favourite food with and why?
Robin Williams – One of my favourite childhood voice actors, I'm sure he would have so many amazing stories to tell!
Masahiro Sakurai – The developer of some of my favourite childhood games, I'd love to see how his creative though process works!
Satoshi Tajiri – Another one of my favourite game developers, I'm sure he would have lots of insightful information about art and game development.
I can't think of anyone else so I would probably like to share the experience with one of my friends!
If you could be anyone else for a day, who would that be and why?
It's a hard choice but I would probably like to live as Masahiro Sakurai, one of my favourite Japanese game developers! I studied game development in University and would love to see what it would be like making games for a living, even if just for a day.
What is one place in the world on your bucket list you most want to visit? Why?
My number one destination right now would be Japan! There are so many things I'd love to do in Japan. One of my favourite activities is hiking and Japan happens to have so many nice multi-day hiking trails.
Another activity I'd love to do is visit the ski slopes of Hakuba to go skiing! I've never gone skiing before but I'm sure that it would be an amazing experience. Aside from all the nature attractions, I would also love to explore the amazing night life in Tokyo, they have so many amazing things to see even late at night, it truly is the city that never sleeps!