Softlink IC Blog
Subscribe to our quarterly update
3 Reasons to Embed Librarians in Clinical Teams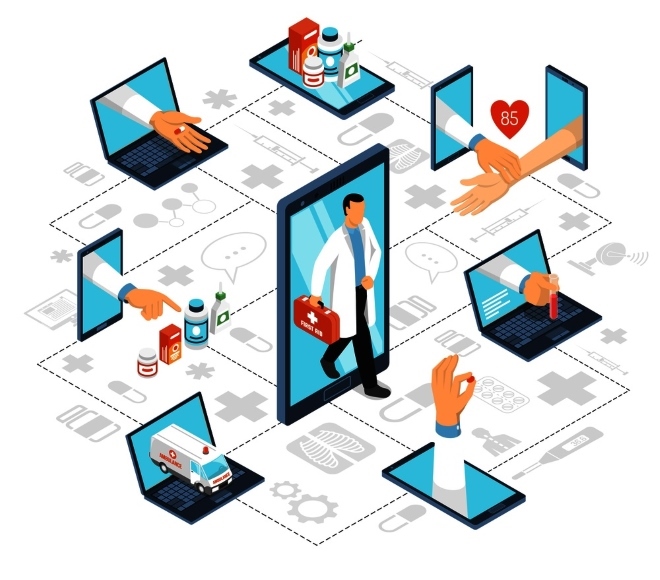 When creating clinical teams, including medical and paramedical staff in these teams is an obvious step. What may not seem quite so obvious is including a librarian. We often think of librarians as… well… stuck in libraries. But, with advanced mobile connectivity, librarians literally carry their library with them. Embedding a librarian into a clinical team provides a huge advantage. Librarians ensure relevant information for rounds is available, and can access research and information efficiently. That is the skill set they bring to a clinical team.
Anticipating Needs
It's an unpleasant truth for librarians, but they tend to get asked for the same information a lot. However, there is a silver lining – for medical and paramedical staff, this familiarity can be used to their advantage. Good librarians can anticipate what the team is going to need even before they ask for it. This gives the clinical team access to reliable information very quickly. Easy, rapid access can make a significant difference in the quality of clinical care. This can be particularly important when preparing for clinical rounds. By making sure that medical and paramedical staff have the information they need in real time, the best possible care can be delivered.
Mobile Access
The power of the smartphone or tablet cannot be overstated, especially when it comes to research and instant access to the applicable valid, curated information. A librarian with a high-speed internet connection is a force to be reckoned with. Clinicians may have access to the same resources, but trained librarians are familiar with their systems and the information held in their library's databases. They can quickly and effectively search through data to find information the team needs. Information sources range from prepared subject lists, research materials, to case studies, and other less apparent resources. Clinical teams can then use this information to determine the best course of action for patient care or their ongoing research.
Safety Improvements
One of the goals of any clinical team is to do as much good as possible for patients while minimising the risk of harm. This is true whether one is working on research or in a direct patient contact setting. A famous case at Johns Hopkins in the U.S. demonstrated the need for librarians very well. A research team conducted an internet search to ascertain the safety of a particular medication and found no contraindications. A patient later died after the administration of that drug. The possibility of adverse effects was documented, but in literature that predated the online searchable database they used. A thorough review by an experienced librarian would likely have uncovered the dangers.
Librarians are a crucial part of any clinical team. They make a clinician's job easier, keep patients safer, and provide research information more quickly and accurately than the average medical professional can. Embedding librarians in clinical teams benefits everyone, from the team members, through to hospital stakeholders and leadership, and of course, the patients themselves.